The IDF says it has targeted Hamas and Islamic Jihad militants, but thousands of civilians, including children, have been killed
Israel's military has bombed Gaza for more than two weeks in an unprecedentedly fierce and relentless assault – retaliation for Hamas's murderous onslaught on 7 October.
The Israel Defense Forces (IDF) says it has targeted Hamas and Islamic Jihad militants, but thousands of civilians, including children, have been killed in strikes that have flattened residential districts. According to health officials in Hamas-run Gaza, more than 4,600 people have been killed, making the conflict the most fatal of the five wars Israel has fought against militants there since 2007.

Information coming out of Gaza – which is under siege – is hard to verify, but below are some of the names and stories of people reported to have been killed.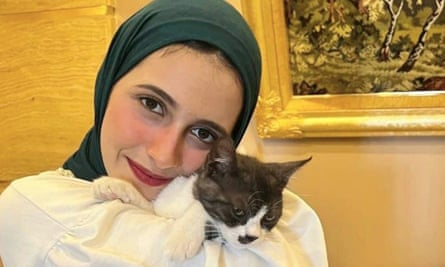 Besan Helasa
The 19-year-old medicine student was killed at her home, alongside her mother, older sister Marah and brother Omar. "I have dreams that I have not yet achieved. I have a life I have not yet-fully lived. I have a family that I love and fear for," she wrote on X (formerly Twitter) days before her death. "Me and my people are subjugated, persecuted, killed, and tortured in an open-air prison."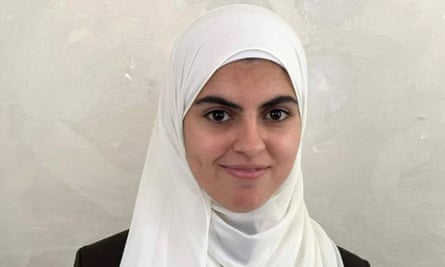 Al-Shaima Saidam and family
Saidam was killed with members of her family when missiles hit the al-Nuseirat refugee camp in the Gaza Strip. In July she celebrated being Palestine's top high schooler, after she earned a 99.6% average in Palestine's general secondary education examination.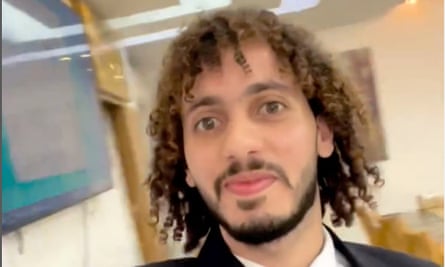 Yousef Maher Dawas
Dawas was a young poet and writer. He died alongside members of his family in the northern town of Beit Lahia on Saturday, 14 October. We Are Not Numbers, a collective he belonged to, announced his death on Twitter.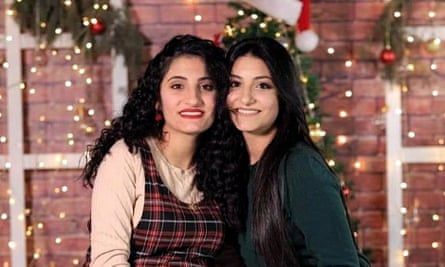 Viola and Yara, members of the Amash family
The young women were killed at Saint Porphyrius Greek Orthodox church in Gaza City, which was hit by a missile while hundreds of people were crowded into the compound seeking shelter. US Congress member Justin Amash wrote on X that several of his relatives were among at least 16 people killed at the church. "The Palestinian Christian community has endured so much. Our family is hurting badly. May God watch over all Christians in Gaza – and all Israelis and Palestinians who are suffering, whatever their religion or creed," he said.
Shaban family
Siblings Omar, 11, Ghada, 10, Batoul, 7, and one-year-old Ahmad died alongside their parents after missiles hit a residential building in the al-Nasr neighbourhood, north of Gaza City, on the morning of 8 October, Defense for Children Palestine has confirmed.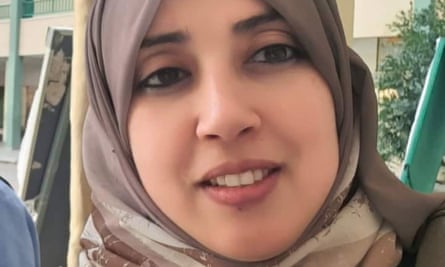 Heba Zaqout
The 39-year-old visual artist and school teacher was killed alongside her two small sons, Adam and Mahmoud, during a missile strike on 13 October. She was the sole breadwinner of her family and is survived by her husband and two children. In her artworks she explored daily Palestinian life and heritage.

Al-Kurd family
Fifteen members of the al-Kurd family were killed on 11 October, including six children under the age of 14. The oldest was 65-year-old Fatmeh Ahmad al-Kurd, and the youngest was 18-month-old Julya Fawzi al-Kurd. Six of the dead were aged 14 or under.
Al-Qatnani family
Siblings Basma, 16, Mohammad, 13, and Sally, 11, died with their cousins Salma, 4, and Jawan, 2, after a residential building in Beit Lahia in the northern Gaza Strip was destroyed at about 3am on 9 October.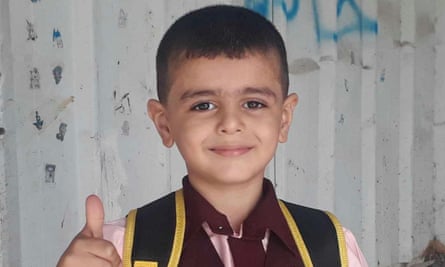 Iyad AbdelAziz Asker
The 5-year-old boy was killed at the Jabalia refugee camp in northern Gaza, Quds News Network reported.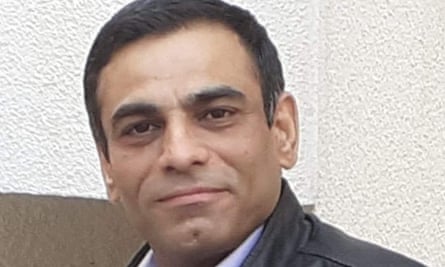 Medhat Saidam
The plastic surgeon was killed along with 30 members of his family at about 1am on 14 October. After finishing work at the Shifa hospital, he and his sister joined relatives at a house where the extended family was sheltering.
Abutair brothers
Firas, 14, and Ahmed, 11, died at the Khan Yunis refugee camp on 11 October. They are survived by their father and their brother Kamal.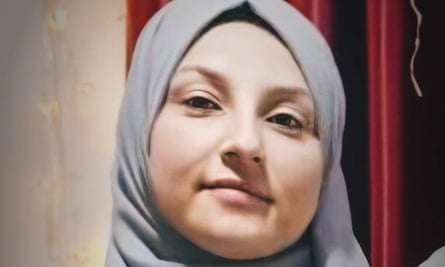 Salam Mema
Salam Mema, a freelance journalist, was recovered from rubble three days after her home in the Jabaliya camp in northern Gaza was hit on 10 October. Mema was head of the female journalists committee at the Palestinian Media Assembly, an organisation committed to advancing media work for Palestinian journalists.
Mohammed al-Gharabli
The two-year-old was killed by a missile that hit a mosque in the Shati refugee camp in Gaza City on 9 October, which also injured his five-year-old brother, Lofti. The boys' father Muhammad al-Gharabli said he saw the bodies of dozens of neighbours in the ruins of their homes. "I can't sleep from the horror," he said.
Raafat Abofoul
The doctor was killed alongside his wife and his brother's family in the bombing of Beit Lahia on 19 October. His nephew's wife survived but is in a critical condition as she lost her limbs.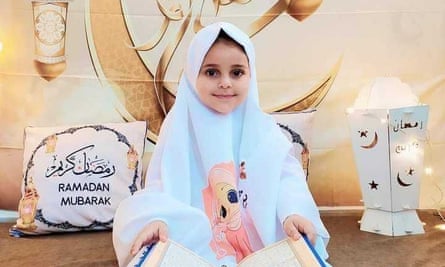 Luna Hosam AbuNada
The five-year-old girl was killed at the al-Shati refugee camp in Gaza.
Alma al-Majayda
The three-year-old girl was killed in a hit on Khan Yunis. She is survived by her father.
Hiam Musa
The sister-in-law of Associated Press photojournalist Adel Han died alongside her family. Her body was recovered on 18 October in Deir al-Balah.
Al-'Azayzeh family
Twenty-six members of the al-'Azayzeh family were killed on 12 October. The oldest was Sa'id Ysef al-'Azayzeh, aged 75, and the youngest was two-year-old Abd al-Aziz Abd a-Nasser al-Halisi. Twelve children under the age of 12 from the family were killed.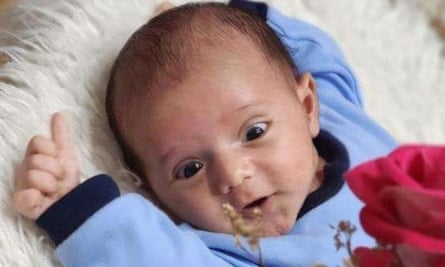 Shamallakh family
Ten members of the Shamallakh family were killed when their home in Sheikh Eljeen in south-west Gaza was hit on 8 October. "An airstrike hit my uncle's house with his whole family inside. My uncle, his wife, his five sons, his daughter-in-law, and his two grandchildren," Wafaa Shamallakh, an Arabic interpreter who works for Kingston council, told Sky News. The youngest, Omar, was two months old.
Al-Zaanin children
The al-Zaanin family lost 11 of its children when a residential building near the al-Azam mosque in Beit Hanoun was hit on 8 October, Defense for Children Palestine confirmed. Their names were: Amr, 4, Khaled, 7, Obaida, 9, Hassan, 12, Momen 12, Noor, 9, Zaina, 7, Mays, 5, Hala, 1, Salma, 5, Balsam, 3.
Muhammad al-Khayyat
Two-month-old Muhammad died in hospital, despite doctors' efforts, as a result of missiles in Rafah, Gaza on 13 October.
Awni al-Dous brothers
Four brothers – Ibtisam, 17, Rawand, 15, Ahmad, 10, and Zaid, 3 – were killed alongside their four-year-old cousin, Rakan, after several missiles hit a residential building in the al-Zaytoun neighbourhood, east of Gaza City, at about 8.20pm on 7 October, according to Defense for Children Palestine.
Shabat family
At about 3am on 8 October the Shabat family home in Beit Hanoun was destroyed, killing 14 members of the family including seven children. The children's names were: Hassan, 9, Bayan, 13, Mohammad, 3, Ghaith, 3, and Abdulkhaleq, 5. Two children in neighbouring buildings were also killed: 11-year-old Mohammad Khater Maher al-Kafarneh and 16-year-old Rula Nael Zakaria Naseer.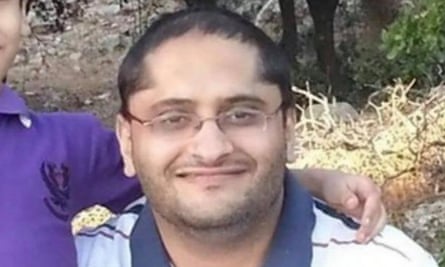 Mohammad Dabbour
Dabbour was the chief pathologist at the Islamic University of Gaza and al-Shifa Hospital. His family and friends reported that he was killed with his son and father by a missile while fleeing Gaza City on 13 October. Dabbour researched the impact of conflict and siege in Gaza on cancer management.